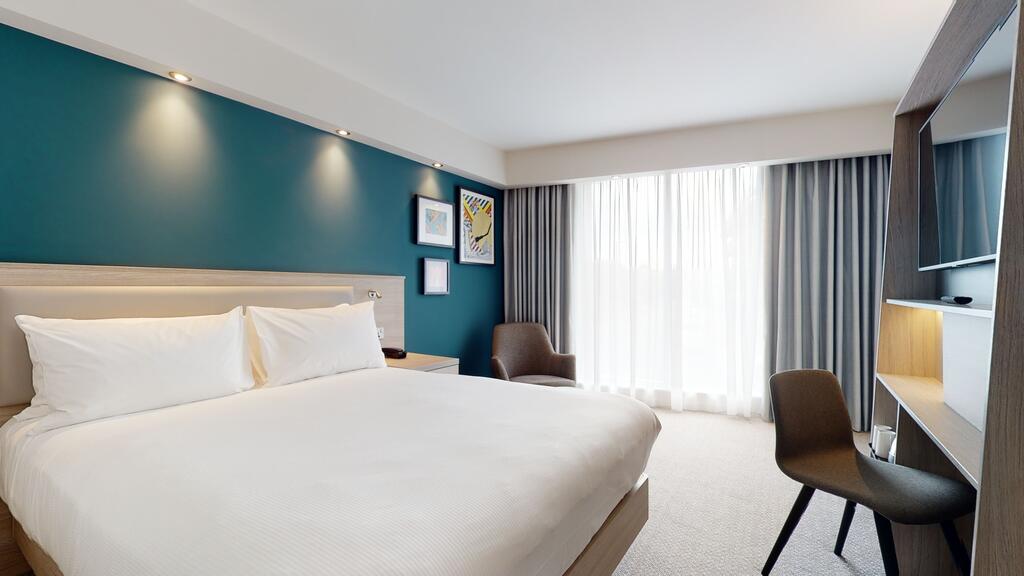 Hampton by Hilton has announced the opening of its Manchester Northern Quarter site, marking the first Hampton by Hilton property in the heart of the city.
The 221-room hotel is the latest site to join Hampton by Hilton's portfolio, which currently includes 32 existing Hampton properties in the UK.
The site was built by North West construction experts Create Construction, and is situated in the Northern Quarter district of the city.
The site features both queen and queen family rooms, as well as guest rooms that feature air conditioning, desks, 49" flat screen TVs and floor to ceiling windows.
The site also features interconnecting rooms and private floors for group bookings, as well as meeting rooms and a 24 hour fitness centre.
The hotel also uses a CleanStay Room Seal, which indicates that a room has not been accessed since being thoroughly cleaned and disinfected, alongside an increased frequency of cleaning of all public areas and flexible housekeeping options.
Stephen Cassidy, SVP and managing director, UK&I, Hilton, said: "Manchester is home to some of the UK's finest sporting and cultural attractions and the city's Northern Quarter is the perfect home for our latest Hampton by Hilton property – joining more than 50 Hampton by Hilton hotels trading or under development across the UK.
"At Hilton, we always strive to meet the diverse travel requirements of our guests. Hampton by Hilton Manchester Northern Quarter is no exception, and we look forward to welcoming our first visitors."
Louise O'Reilly, general manager at Hampton by Hilton Manchester Northern Quarter, said: "I am delighted and proud to open Hampton by Hilton in the trendy Manchester Northern Quarter.
"The 221 bedrooms are a fantastic addition to the city, and I know my friends and colleagues in the business community will be excited that we are now in the neighbourhood. Located in the heart of the city, we look forward to welcoming guests to our new hotel."