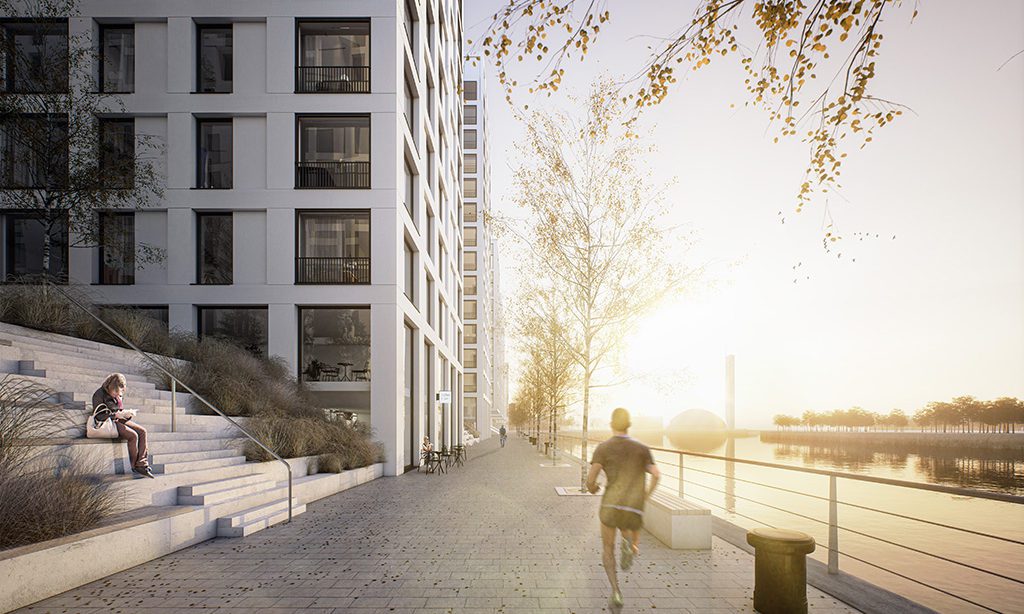 An online public consultation on plans to deliver a 200-bedroom hotel at Yorkhill Quay will run between 9 November and 30 November.
If given the green light the development would commence planning in early 2021, also creating 1,100 homes and a 2,500 sq m mix of leisure venues in a bid to repopulate the waterfront.
A proposed series of "river rooms" are designed to coexist with open spaces to provide both an enclosed river walkway and panoramic views of city landmarks, such as the University of Glasgow tower.
Brian Lavalette, property director for Scotland at Peel L and P, who has launched the consultation, said: "We welcome thoughts from the local community on our plans for Yorkhill Quay.
"We're fully committed to the Clyde Mission and have been working closely with the Scottish Government and local council on our plans for the Glasgow Waters area which includes Yorkhill Quay and Castlebank Quay."
The entirety of the plan involves investment in infrastructure, waterfront homes, retail and leisure facilities, and a commercial district.
The developer also said it hopes the project will "create a sustainable environment for local people to enjoy".
Lavalette added: "We will actively seek opportunities to supply our developments with low carbon, locally-generated energy and to use energy in a responsible way where possible."