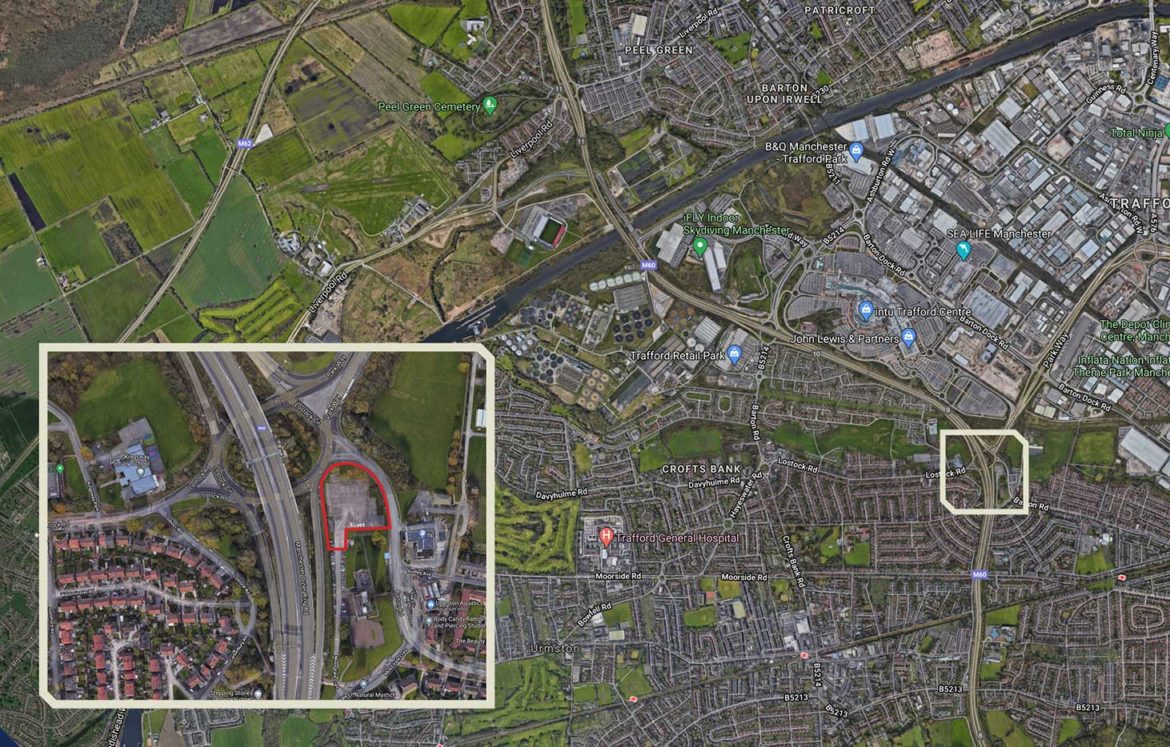 A proposal for a seven-storey hotel in Stretford, Manchester has been re-submitted after the original plans were already refused by Trafford council in September.
After hearing feedback from local government, Craft developments, who are pushing for the creation of the hotel, have reduced the building by two-storeys and cut the number of bedrooms within the venue by 25%.
The site is located between Barton Road and the slip road of Junction 9 of the M60.
The proposed hotel would now be 7 storeys and contain 147 bedrooms. In its new proposal the company has also increased the number of car parking spaces by 20 providing a "space for each bedroom".
Craf development described the hotel as an "economic boost to the local area" and that its creation will "attract more people" which will in turn lead to more footfall and increased local spending in nearby shops and businesses.
It added: "The creation of new jobs is particularly important during this time of increasing anticipated economic hardship and unemployment as a result of the coronavirus pandemic.
"Our proposals will create new jobs during the construction phase and once the hotel is operational. The plans will also benefit the local supply chain during the construction phase."
The cost of this development has not been disclosed