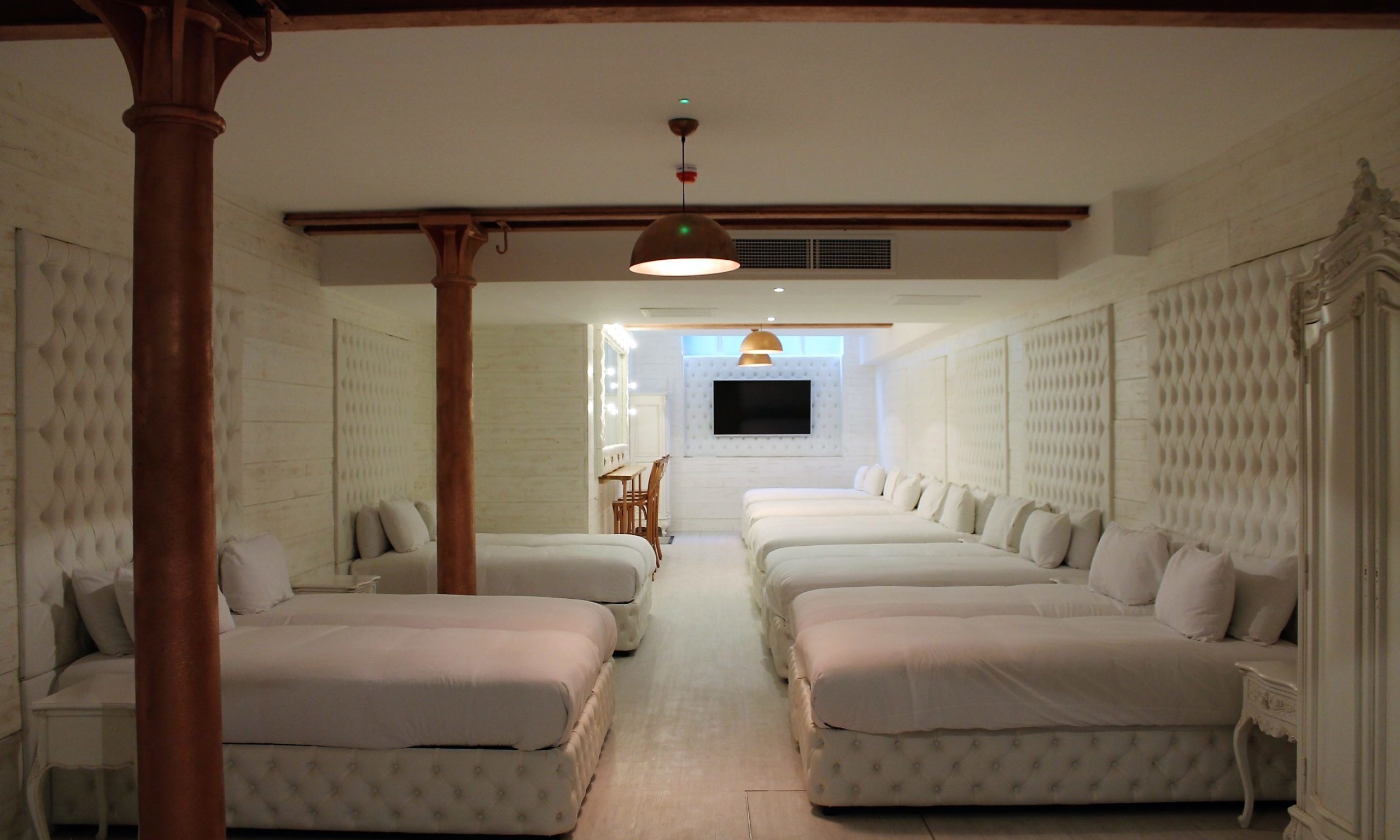 Signature Living announced it has opened its second hotel within the space of a fortnight.
The Dixie Dean hotel, based in Liverpool city centre, is now fully operational following delays to its opening resulting from Brexit and Covid-19.
The hotel, which is in a Grade II listed former Jerome and Carlisle building, is themed around the Everton player and sits opposite its sister hotel, The Shankly.
The group has also reopened another of its hotels in the city, The Arthouse, only a week after finishing the multi-million-pound conversion of Rainhill Hall in St Helens.
In addition, Signature Living has now launched The Pillow Club, conceived as "the best night out, but in" for adult social bubbles, which includes a live DJ feed to the Dixie Dean's luxury rooms.
Lawrence Kenwright, Signature Living's co-founder and chief executive, said: "It's been a year like no other and many in our sector have lost dearly and more will be lost, I believe, before this pandemic is over.
"Signature Living has also been hit quite severely, so completing a long on-going project like the Dixie Dean hotel, especially after already opening Rainhill Hall this month is nothing short of amazing."
He added: "For us to survive and thrive we have to adapt at pace to embrace any changes forced by a constantly evolving rule book.
"With the Pillow Club we are answering a need – our prospective guests are looking for unique safe experiences and this gives us all a flag in the sand that we can look forward to which helps us all regain that feeling of living life."
Kate Severs, operations manager at Signature Living, said: "The idea behind the Pillow Club is to create a club and bar hybrid with some top DJs to provide the music, like Seb Fontaine and K Klass.
"It means that when guests have to return to their room at curfew, they can continue to enjoy a night out safely in the hotel, with the DJ's music being streamed to their rooms."
She added: "So far, it's proving very popular with all of our Pillow Club nights sold out, with more now being planned and some great DJs being lined up."